According to a recent article by Logistics UK, transport is now the UK's largest GHG emitting sector, with road vehicles producing the most GHG emissions (91%) across the sector.
Companies in the transport and logistics sectors can make their lives easier by operating in a more environmentally friendly way.
By now everyone is now familiar with the goal from the Climate Change Act to reduce the amount of CO2 emissions and achieve net zero by 2050.
We can of course make transport more environmentally friendly by using more efficient and cleaner trucks. But it may be even better to use trucks in a smarter way, so that they  drive less or even not at all. And if they do have to drive, make sure they are full. Route planning software helps with this.
Route planning software takes seconds to calculate which distribution of orders across trucks is the most efficient and therefore environmentally friendly.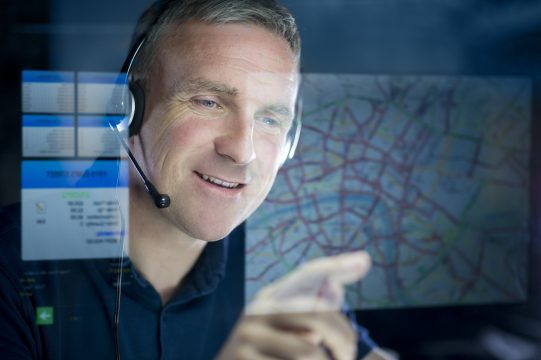 The algorithms in the software see possibilities that planners overlook. Certainly if the planning becomes too complex, such as with fine-meshed distribution, carriers can quickly make a lot of profit with smart route planning software.
Clean air zones
Regulations have been tightened up with further introductions of clean air zones across major cities, including Birmingham in 2021 with Bradford and Bristol joining in 2022 and Greater Manchester under review.
The problem is the dozens of HGV's that drive in and out and emit significant amounts of GHG. Route planning software automatically takes these restrictions and regulations into account, so that only vehicles that comply with all the rules are permitted to drive through cities.
Those who go one step further and use HGVs (heavy goods vehicles) or electric vehicles will benefit even more from route planning software. The software knows where HGVs can and cannot drive and takes this into account when planning.
The software also knows where charging stations for electric vehicles are located and what the impact of interim charging or the limited range on the planning is. In short, with the right route planning software, environmentally friendly transport is no longer a challenge.