For the logistics industry, last-mile delivery is one of the toughest challenges: overcoming urban traffic and complex scheduling in order to bring the goods to homes and businesses on time. But in recent years, more and more logistics companies are benefiting from last-mile delivery software – digital tools for routing and scheduling – that help them overcome these challenges.
At PTV Group, we work with hundreds of logistics and delivery companies. Many of them shared with us their experiences using a route planning software to improve last mile deliveries. Below is a short review of their feedback – but first the basics:
What is last mile delivery?
The term last mile delivery refers to the last kilometers that a product travels before it arrives at the end customer. This can be a consumer, but also a company or an institution.
Small and medium size vehicles are responsible for much of that last mile when it comes to private deliveries. Larger means of transport, especially trucks, are also part of city distribution. They often transport larger products – such as building materials, furniture, food, appliances, machines, etc. – for both the private and business consumers.
Online retailers and businesses, on their side, invest more resources into optimizing their last mile services. By optimizing their logistics networks, they improve customer retention, reduce transportation costs, and strongly position themselves in a rapidly changing market.
Lat mile delivery often begins in a logistics hub – a shipment center, usually in the outskirts of or near major cities. In the hubs, the shipments are distributed among the vehicles that take care of the last mile to the recipients.
Here are the benefits of using a route optimization software during last mile deliveries, as mentioned by some of our users (read some of their stories here):
1. Meet customers' expectations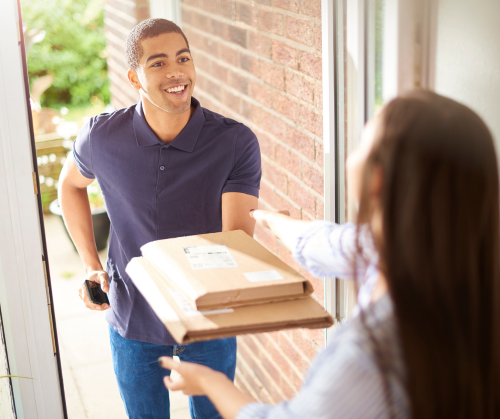 To improve customer satisfaction, it is important that companies meet customer expectations. Real-time tracking of a packages has become an industry standard. Consumers want to be able to monitor their package from the moment it left the warehouse until it arrives at their doorstep.
Real-time visibility gives customers more options and helps companies manage their assets. Connecting driver app or telematics system to PTV Route Optmiser can help companies reduce transport costs and free up resources to invest in last mile optimization.
2. Shorten time windows
Customers expect accurate time windows to receive their deliveries. Research shows that when companies are unable to meet the promised time windows, customer retention rates decrease. Many companies deal with this concern by overestimating delivery times and offering larger delivery time windows. This is not a long-term solution and can negatively impact customer satisfaction.
Shorter time windows allow customers to better prepare for the delivery, improving their satisfaction and retention levels. Advanced planning software provides many companies with the ability to provide consistent and shorter delivery time windows.
3. Give customers real-time ETA
Delays during last mile deliveries can of course also affect the reliability of ETAs. This, in turn, affects both customers' plans and the operations of the delivery company. Retailers and carriers who want to prevent their deliverers from standing in front of a closed door will have to inform consumers better. 
For companies using a trip planning software, it is possible to accurately plan each journey and calculate the expected arrival times to the delivery locations. When the transport planning is final, the software can communicate to the customers the expected arrival times, including a buffer time. The communication – via email, SMS, WhatsApp, etc. – includes link to a track and trace page, further increasing the confidence of customers.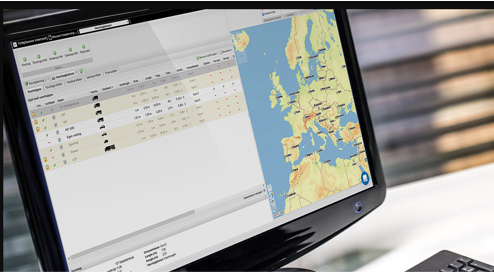 4. Reduce operating costs
Modern problems require modern solutions. By adopting routing and scheduling technologies, companies can reduce operating costs, improve profitability, and increase customer satisfaction (here's how to do it with PTV Route Optimiser). By reducing transportation costs, businesses can reinvest in their workforce and fleet to better accommodate their customers and improve productivity.
Accurate routing and mapping technology can offer a detailed perspective of the geography of the marketplace and provide companies with valuable data. By applying intelligent data, companies can gain insights into market and logistics trends, and gain advantage over competitors.
5. Improve sustainability
By using software for last mile journey planning, logistics companies become more sustainable. Trip planning software calculates in a few seconds which distribution of orders among trucks is the most efficient and therefore more environmentally friendly. The algorithms in the software often identify see opportunities overlooked by human planners.
In some places, governments enacted measures that affect movement of vehicles, such as emission-free zones. Trip planning software automatically takes these laws and regulations into account, so that only vehicles that comply with all regulations are routed into city centers.
By intelligently combining orders into compact routes, driving distances can be saved and thus reduce emissions considerably. The sustainability can be quantified by the CO2 calculations.