As a fleet manager, you'll know only too well that optimizing fleet management processes is no easy feat. From keeping track of transport costs, ensuring compliance with government regulations, to managing delivery timelines, fleet managers like yourself face a growing variety of complex challenges. On top of all this, planning routes manually can be unnecessarily time-consuming, especially when you factor in last minute changes, such as cancellations or additional orders. Having to re-plan the entire schedule can be such a headache. 
However, there is the perfect solution that'll help you find the ideal fit for all the different puzzle pieces: fleet route optimization software. This software is a suite of tools that enable you to find a balance between operating costs, route efficiency, and delivery times. 
How does fleet route optimization software work?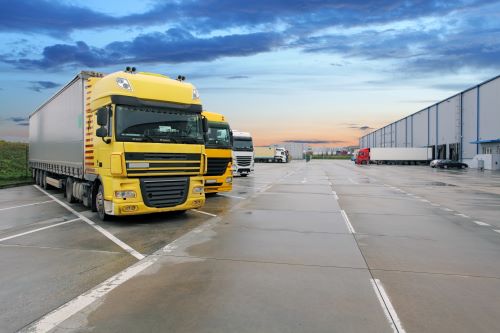 Fleet route optimization software supports fleet managers and logistics companies by reducing the crises surrounding interruptions and pressure in the supply chain. By uploading gathered  data compiled through various third-party software and systems into our fleet route optimization software, you can optimize scheduling, routing, and loading in a manner that uses fewer people to accomplish more, satisfies more customers, and increases profit margins. 
"From the view of transport logistics, I see the following kind of data as relevant in order to operate an efficient optimization service: historical and live traffic information are indispensable for real-time applications to calculate ETA for slot management or Control Tower tasks. Additionally, toll and emission data are essential to calculate the transportation costs and to report the CO2 equivalents according to CEN 16258. Planning and optimization without proper geographical data, truck attributes…and vehicle information are a difficult undertaking." – Michael Nutto, Regional Sales Development Manager at PTV Group. 
Put simply, fleet optimization comes down to one core element: having the right data to point you in the right direction.
Now that you understand the need for data, I'll go over how fleet managers benefit from the data collected by fleet route optimization software.
Feature 1: Gathering the data
In order to optimize routes and processes, you need a way to track data such as customer, order, depot, and warehouse data. You then use this data to identify the bottlenecks in transport planning and determine what works and what doesn't. 
To streamline the data collection process, you can even connect fleet optimization software with apps you already use to track deliveries and costs, because fleet planning and scheduling tools are designed to easily integrate with existing logistics systems.
Benjamin Rheinberger, Manager Channel Sales at PTV Group, clarifies how these two systems work together: "Based on the services provided, such as managing the master database or the existing resources, orders can be automatically assigned to the vehicles and drivers with the corresponding equipment or skills. Route optimization software does the rest by planning optimal routes for vehicles according to the order backlog. Incoming orders can dynamically be addressed and routes recalculated within seconds."
Feature 2: Importing order data
When order data is imported into fleet optimization software, it includes all the relevant information, such as product type, storage facility and vendor location, transportation time and delivery window. Order data is important to route planning, as it is used to calculate and optimize various routes and keep your logistics operations running smoothly. 
Feature 3: Defining parameters
You can also set parameters to ensure your software is finding the best routes according to what's important to you. For most fleet planners, time and distance are two of the most significant factors they aim to minimize. 
Other parameters include: 
Vehicle requirements 

Load types and average order quantity 

Order delivery window

Business hours of customers 

Average driving speed on different routes
For example, by setting parameters that reflect current consumer behaviors, you can adapt to sudden changes such as those brought upon by the pandemic. 
Feature 4: Consideration of restrictions
By inputting data that identifies potential issues for fleets such as vehicle features, compulsory rest time, customer requirements, and loading and unloading rules, fleet managers can learn how to find workarounds for related restrictions.
For example, a major challenge for most fleet managers is navigating urban traffic and optimizing last-mile delivery. PTV's route optimization software solves these issues by leveraging real-time and historic traffic data, helping logistics companies stay ahead in the race to satisfy customers.
Feature 5: Route planning and optimization
The most important feature of fleet management software is mapping optimized routes and creating schedules. With powerful algorithms, a good fleet route optimization software creates weekly schedules for your entire fleet. It can also dynamically update route plans when provided with new information, such as a developing traffic situation or additional orders.
For more information on route planning and optimization, take a look at this eGuide.
The benefits of fleet optimization software
Increasing competition, strict regulations, and changing customer demands make the job of a fleet manager more complex than ever before. Manually managing fleets is no longer feasible and it's time for technology to take a bigger role.  
In fact, companies that use these tools save up to 17% on annual costs, reduce energy use by 5-10% in inner-city transport, and comply better with emission regulations. 
Here are some additional benefits of using fleet optimization tools: 
Lower transport costs:

Fleet and route planning helps your business keep track of all transport costs such as mileage and tolls and lower them by optimizing routes and boosting efficiency.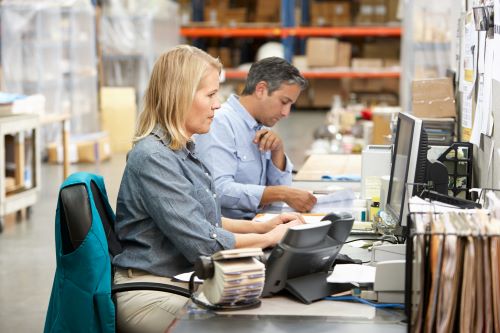 Decision-making support:

Data is key when making business decisions. The software helps you collect route information and costs over time. You can then use this data to make sound business decisions and gain a competitive advantage. 

Efficiency boost:

Route optimization tools

boost efficiency

across all fronts. This means that none of your trucks run half-empty, your planners have more time to perform more important tasks, and services are improved with better ETA tracking.

Increased profit margins:

Optimized routes lead to lower operational costs, which increases profit margins. These tools also account for all the environmental and legal requirements, saving businesses from fines.
Enhanced customer and employee satisfaction: Optimizing your fleet works wonders for customer satisfaction. For example, the tools help you plan delivery routes based on your preferred delivery times for customers and even send automated notifications as the delivery vehicle approaches.
A go-to software suite for fleet route optimization, planning and scheduling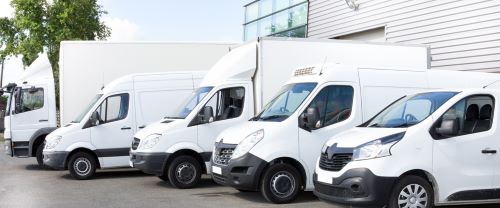 Choosing to implement fleet route optimization software can have a large-scale impact on the performance of operations by lowering costs, boosting efficiency, and empowering managers to make data-driven decisions to determine the most profitable strategy available to them. These key improvements will lead to improved profit margins and a long term increase in both employee and customer satisfaction. 
You can find out more about route planning by downloading a copy of our free eGuide here or you can read more about the most common bottlenecks in transportation planning and how to avoid them here.