Supply chain resilience is the core of the logistics industry. Good supply chains ensure that goods are delivered on time and help logistics companies to stay financially stable.
But supply chain resilience is under threat these days. It's a toxic combination of inflation, rising international tensions around supply routes, as well as fallout from the corona pandemic and driver shortage. This is of course a huge challenge for many logistics companies, as it threatens their business model and profit margins.
There are ways, even under the current conditions, to ensure supply chain resilience. So we asked leading PTV Group experts to name the best advice for logistics companies, regarding this challenge. Here are their tips:
Confidence before profits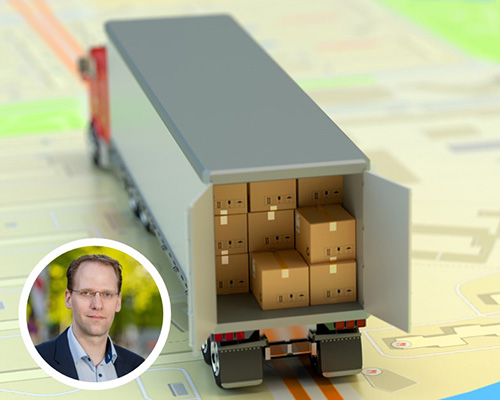 Stephan Ruppert, Principal Product Manager, Germany:
"The global pandemic and the war in Ukraine have shown us the importance of logistics. Resilient supply chains are 'system relevant' – they are crucial for everyone's livelihood and prosperity.
"Until recently, the focus in freight transport was on optimizing costs. The current situation has turned this upside down: The reliability of supply chains is now much more important.
"Logistics companies will be wise to choose planning tools that ensure their customers' confidence, in terms of safe and timely delivery times. Companies should also adopt optimization processes, that can be adjusted to their changing planning goals".
Teamwork increases resilience
Jasmin Hahn, Account Executive for Industry, Germany:
"To increase resilience, every logistics company should focus today on the transformation of its supply chain management. Corona has shown us that nothing is the same today as it was yesterday.
"To successfully increase the supply chain resilience, a logistics company cannot just rely on a few people assigned with this task. Instead, everyone must take part in recognizing, describing and, if necessary, improving processes.
"After observing dozens of PTV Group's costumers, I can say that the most important phase of this process is conception. Teamwork, together with software solutions, can really help a company to put the building blocks that ignite it."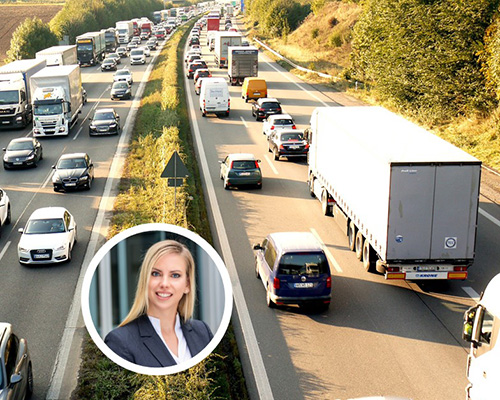 Choosing the right software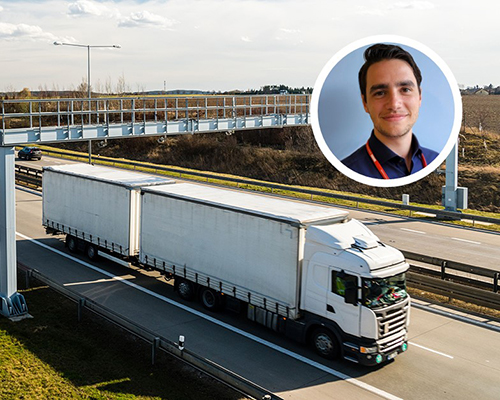 Campbell Smith, Business Development Representative, PTV Americas:
"The past few years have revealed how vulnerable a supply chain can be to external circumstances. Some of the biggest challenges we've seen are bottlenecks, rising shipping and transportation costs, and personnel shortages.
"Right now, logistics companies are looking for a way to not only optimize but fortify their supply chains and they're looking for intelligent software solutions to do it. By utilizing the right logistics software, a company can increase supply chain visibility, reduce costs and emissions, and increase delivery time window accuracy. This keeps the customer happy while ensuring the supply chain is more resilient to changes in the industry."
Logistics going digital
Read how these logistics companies increased their resilience
Intermodal transport chains
Florian Krietsch, Senior Product Manager, Germany:
"For all actors – logistics planners, decision makers, even environment officers – life is hard these days, as they deal with much uncertainty. The challenges are many: From deciding to keep or replace a supply chain, to capacity over-booking.
"Luckily, digital solutions have significantly improved. In 2022, digital data flows between stakeholders, and algorithms help planners to optimize performance. Planners can let software do their basic tasks, while they focus on solving bigger issues.
"One example PTV customers mention is intermodal trip planning system. This software function searches for intermodal transport chains between locations, while considering restrictions like modes and operators. The software then suggests transport chains and alternatives, which match routing restrictions for that specific time. Those transport chains can consist of single or multiple transport modes and leg elements. Each transport chain proposal includes itinerary and KPIs such as kilometers travelled, travel times, toll costs and emissions – which greatly relieve the pressure off the planners."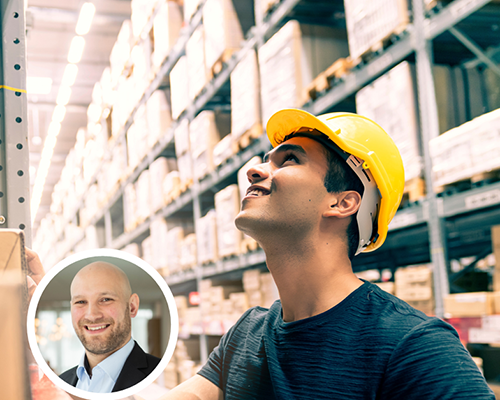 Use digitization to treat incidents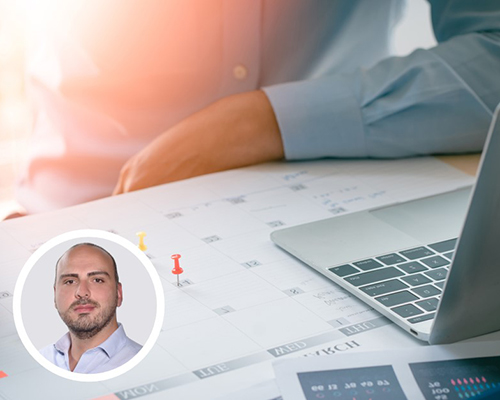 Yann Desloire, Business Unit Leader, PTV France:
"Companies are constantly impacted by incidents and hazards that weaken the smooth running of transport operations. These reasons can be internal (production delays, lack of resources) or external (Covid crisis, import delays, complex new regulations). At PTV Group, we often advice logistics organizations to reduce these operational risks, which will lead to less stress on their teams.
"This requires, first and foremost, better digitization of transport data, to anticipate future operational risks as early as possible. For example, better forecasting of the fleet size for the coming days and weeks.
"In addition, companies need to define simple procedures for quick treatment of 'live contingencies'. That means, having real-time visibility of field operations, allowing the company to assess problems fast and automate corrections. In other words, technology allows us to anticipate future incidents – and correct them quickly and efficiently".
Modelling to fight inflation
Wayne Savill, Director of Logistics Sales, PTV Group UK:
"In these times of growing global inflation, the logistics sector is severely affected by rising costs of fuel and hourly rates, as well as the shortage of drivers. This is especially hard on operators, who must continue running a viable business – while their customers expect the same levels of service.
"Many of our clients are managing these pressures by modelling their operational requirements. They do so to identify areas where optimization will save resources and satisfy the requirement.
"By modelling, they can manage diverse disruptions and mitigate and alleviate the pressures changes. Planning and optimization solutions deliver the decision support operators require. They enable operators to test and evaluate multiple options, in order to identify the best option."